Aim: How to organize cycling tours
Key words: equipments, cycling training.
Plan of lecture:
Bicycle touring
History of bicycle training
List of equipments for bicycle training
Bicycle touring means self-contained cycling trips for pleasure, adventure and autonomy rather than sport, commuting or exercise. Touring can range from single to multi-day trips, even years. Tours may be planned by the participant or organised by a holiday business, a club, or a charity as a fund-raising venture.
Historian James McGurn speaks of bets being taken in London in the 19th century for riders of hobby-horses – machines pushed by the feet rather than pedaled – outspeeding stagecoaches. "One practitioner beat a four-horse coach to Brighton by half an hour," he says.[1]"There are various accounts of 15 to 17-year-olds draisienne-touring around France in the 1820s. On 17 February 1869 John Mayall, Charles Spencer and Rowley Turner rode from Trafalgar Square, London, to Brighton in 15 hours for 53 miles.
Bicycle touring can be of any distance and time. The French tourist Jacques Sirat speaks in lectures of how he felt proud riding round the world for five years – until he met an Australian who had been on the road for 27 years.[19] The German rider, Walter Stolle, lost his home and living in the Sudetenland in the aftermath of World War II, settled in Britain and set off from Essex on 25 January 1959, to cycle round the world. He rode through 159 countries in 18 years, denied only those with sealed borders.[20] He paid his way by giving slide shows in seven languages. He gave 2,500 at US$100 each. In 1974, he rode through Nigeria, Dahomey, Upper Volta, Ghana, Leone, Ivory Coast, Liberia andGuinea.[21] He was robbed 231 times, wore out six bicycles and had five more stolen.[22]
Another German set off three years after Stolle and is still riding. Heinz Stücke left his job as a die-maker in North Rhine-Westphalia in 1962 when he was 22. He has never been home since. By 2006 he had cycled more than 539,000 km (335,000 mi) and visited 192 countries. He pays his way by selling photographs to magazines. From Asia, Gua Dahao left China in May 1999 to ride across Siberia, the Middle East, Turkey, western Europe, Scandinavia, then another 100,000 km across Africa, Latin America and Australia.[23]
But there are many who attempt long voyages in exceptionally short amounts of time. The current circumnavigation record by bicycle is just 91 days, 18 hours, by Mike Hall.[24]
Distances vary considerably. Depending on fitness, speed and the number of stops, the rider usually covers between 50–150 kilometres (30–90 mi) per day. A short tour over a few days may cover as little as 200 kilometres (120 mi) and a long tour may go right across a country or around the world.
A loaded touring bicycle, with drop bars, 700c wheels, racks panniers and bar bag.
There are many different types of bicycle touring:
Lightweight touring
Informally called credit-card touring, a rider carries a minimum of equipment and a lot of money. Overnight accommodation is in youth hostels, hotels, pensions or B&Bs. Food is bought at cafes, restaurants or markets.
Ultralight touring
Differs from credit card touring in that the rider is self-sufficient but carries only the bare essentials and no frills.
Fully loaded touring
Also known as self-supported touring, cyclists carry everything they need, including food, cooking equipment, and a tent for camping. Some cyclists minimize their load, carrying only basic supplies, food, and a Bivouac sack or lightweight tent.
Expedition touring
Cyclists travel extensively, often through developing nations or remote areas. The bicycle is loaded with food, spares, tools, and camping equipment so that the traveller is largely self-supporting.
Mixed Terrain Cycle-Touring/Bikepacking
Also called rough riding, cyclists travel over a variety of surfaces and topography on a single route, with a single bicycle. Focusing on freedom of travel and efficiency over varied surfaces, cyclists often adopt an ultralight camping approach and carry their own minimal gear (bikepacking).
Supported touring
Cyclists are supported by a motor vehicle, which carries most equipment. This can be organized independently by groups of cyclists or commercial holiday companies. These companies sell places on guided tours, including booked lodging, luggage transfers, route planning and often meals and rental bikes.
Day touring
These rides vary highly in their size of the group, length, purpose, and methods of support. They may involve solo cyclists, group rides, or large organized rides with hundreds to thousands of riders. Their length can range from a few miles to century rides of 100 miles (160 km) or longer. Their purpose can range from riding for pleasure or fitness, to raising money for a charitable organization. Methods of support can include self-supported day rides, rides supported by friends or small groups, and organized rides where cyclists pay for support and accommodation provided by event organizers, including rest and refreshment stops, marshalling to aid safety, and sag services.
S24O - Sub-24hour-Overnight
The Sub-24hour-Overnight is focussed less on the cycling and more on the camping. Typically, one would depart on their bicycle in the late afternoon or evening, ride to a campsite in a few hours, camp, sleep, and ride home the next morning. This type can require very little planning or time commitment. If one lives in a large urban metropolis, this sort of trip might also be extended, taking a train or coach to get to a more convenient starting point, and may in fact take a lot longer than 24 hours, making it a weekend tour, but it otherwise still works on the same planning principles.
Equipment for cycling tours: Safety should be your first consideration when riding a bicycle and this may therefore require outfitting yourself with gear that protects you and is clearly visible to other motorists. A helmet and bright fluorescent clothing is a good start.
Comfort is another reason to outfit your bicycle. If you are touring, it is far more comfortable to put your gear into side panniers than carry it on your back. Similarly, bicycle gloves, bike pants (knicks) and comfortable seats go a long way to making the ride more endurable even if it's just a few miles to work and back.
Common sense is another factor in outfitting your bicycle. There's nothing worse than getting stuck by the side of the road 50 miles from home with a flat tire and no means of fixing it. It could be a long walk to a phone, let alone getting back. If you're using the bike to commute to work or school you need to make sure you get there on time. You should carry inner tubes, a repair kit, bicycle pump and other basic repair gear for every ride. A cell phone and a bit of cash certainly can't hurt either.
Will Any Accessory Fit?
The short answer to this question is no. New accessories are coming out all the time and are not necessarily designed to fit older models. If you're purchasing a pump, saddle bag, pedals or any other item that will attach to your bike it is always best to bring the bike with you when making the purchase. This is because the stem length and fittings of bikes can vary. Most bike shops will do the fitting for you, hopefully at no extra charge.
Tips for Choosing Accessories
Most bike shops have a range of styles within a particular type of accessory. Usually the more expensive items are of a higher quality but not always, some might be on sale or old stock and on sale. Ask the sales people or other riders for advice. Reviews online and in magazines can give you comparative feedback.
The cheaper versions of most accessories will wear out quicker so it's probably worth investing in something better that might last longer for important items such as bike pumps.
Which Accessories Should I Buy?
Safety should be high on your list for considering what gear or accessories to purchase. Below are some common accessories for your bicycle, but only you can determine what is necessary for the riding you are doing. It's probably best to start out with the basics and buy additional things as you need them.
Clothing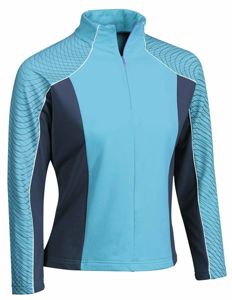 Highly reflective cycling jacket that helps motorists see bicycle riders easier. | Image ©illumiNITE
Visible or reflective gear is very important, particularly if you are riding in low light conditions (dawn, dusk, night, rain) or in traffic. Bright, reflective colors like orange or yellow will give you a greater chance of being seen. It is possible to buy road safety gear from varying outlets including bike shops, department stores and road safety shops.
The range of clothing available for the cyclist is astounding and sometimes rather specialized. While you might not need every kind of jersey under the sun, specific bike shirts with a carrying pouch for food, a phone or other equipment are very useful and the material used is breathable. Similarly, the lycra shorts provide a lot of comfort on the bike as do gloves to prevent chafing and wear. Your budget and the climate of where you live will probably dictate how many bike shirts you want that are sleeveless, with short sleeves, long sleeves, rain proof, etc. You can also ride in a simple T-shirt.
If you're only popping down to the store or around the corner you can jump on your bike in ordinary tennis or running shoes. But if you're going out for longer rides you may want to consider cycling shoes. These shoes provide constant contact with the bike allowing you to transfer more of your riding effort when you are pushing and pulling up hills or on the flat.
Mirrors
Bicycle mirror mounted to the handlebar. | Image ©Omar Bárcena/CC by 2.0
If you are commuting or touring at length you may find a mirror useful so you can check on what cars or other traffic is coming up behind and move appropriately. These clip easily onto handlebars or to your helmet.
Locks / Security
U-shaped lock securing a bicycle to a parking divider. | Image ©eBicycles.com
If you value your bike you will want to invest in a good bike lock. The better these are the more expensive they get, and the really good ones are pretty infallible so don't lose your key.
Repair Kits
Multi-tool, an important part of a repair kit, is used for repairing and tuning a bicycle. | Image ©crankbrothers
When you cycle you should take a basic repair kit with you containing a puncture kit, tire levers, spare tube and a multi-tool for making basic adjustments. These things can be fitted into bike bags that mount to the seat. You might have other tools for bike maintenance that you have at home, but when you're out cycling the basic repair kit should be all you need.
Bike Pumps
A portable bicycle pump, handy for fixing flat tires, usually clips to your bicycle frame. | Image ©Topeak Inc.
Bike pumps today are very user friendly, although the kind you need depends on the valve of your tires. Ensure you check this out before purchasing a pump. Traditional models require an extension tube screwed in at one end of the pump but newer models fit directly to the valve and it's possible to use the same pump for both mountain bike and road biking tires. Check with your bike shop about the appropriate tire pressure to use when inflating your tires. You may also find the pressure range printed on the side of your tire.
Helmets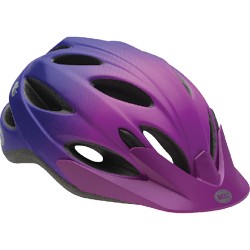 Bicycle helmets protect your head in case of a fall or collision. The air vents help keep you cool. | Image ©Bell Helmets
A bicycle helmet should be a mandatory purchase and used whenever you ride, even if laws do not require them. When choosing a helmet consider its safety aspects and how it fits rather than style or price. There are helmets available for different riding styles, for example, downhill mountain biking requires a full face motorbike style helmet. A good helmet should be firmly fitted with no gap between it and your head.
Water Bottles / Water Bottle Holders
Your bicycle can be equipped with one or more water bottle holders. | Image ©Via Tsuji/CC BY-NC-ND 2.0
A water bottle holder is the best and most common way of carrying water long distances, you may even want to fit a second or third one on your frame. Alternatively you may consider using water bladders in a backpack or saddlebag.
Saddle Bags / Panniers / Baskets
Touring bicycle setup with front and rear saddle bags. The bright colors and reflective patches help motorists see you more easily at night. | Image ©eBicycles.com
If you are doing a lot of travel, attachments to the bike that will carry gear for you will be more comfortable than lugging it in a backpack. Most people stop using backpacks before long as they are often hot and uncomfortable. Baskets can also be attached for shopping to carry smaller items or even pets. A rack or basket can also be good for carrying a change of clothes or books to school/work. Some have quick release capabilities so you can remove them, while others bolt to your frame.
Lights
LED lights mounted on the front and rear of your bicycle help motorists see you at night. | Image ©Ricardo Hurtubia/CC BY-NC 2.0
If you plan to do any riding at night you should use a front and rear light, or at the very least install reflective lights. Lights are used more to make you visible to others than actually illuminating your way, although if you are doing night riding through forest you will need a strong light. Always check your batteries before heading out, recharge them or take a spare set so you won't run out. Some lights come with a generator that pushes up against your front or rear tire (when turned on), that generates electricity as you pedal. This eliminates the need for batteries.
Child Carriers or Trailers
Towable carriers like this are great for taking your child riding with you. | Image ©Howard Brier/CC by 2.0
If you want to head down to the store, pick kids up from school or tour then you should consider a child carrier or tow trailer. There are a number of models available. Child carriers attach to the rear of a bike on a carrier, others are in front of the rider, or you can even get a small tow-able carriage. If you do load your bike with gear or with a trailer make sure it has enough low gearing for you to be able to cope with it going uphill.
Fenders / Mudguards
Rear wheel with full fender and reflector installed. Fenders come in metal and plastic, for many types of bicycles. | Image ©eBicycles.com
These wheel covers are particularly good to protect your bike from mud and water and you from getting extra wet or dirty. You might be particularly glad of this if you're heading into work or riding through the rain.
Bike Cargo Racks / Bike Carriers
Bike carriers mount to your trunk, or to the tow hitch. Pictured is a tow hitch type bicycle carrier system. | Image ©Saris Cycling Group
Bike cargo racks install on your bicycle and provide cargo carrying capacity when you're riding. Here is our complete guide to bicycle racks.
Bikes take up a lot of room inside the car and can get dirt and grease on your seats. So if you need to transport your bike or take it away with you on vacation, a bike carrier attached to the roof rack or a tow bar is essential.
Cycling Computer
Cycling computers provide valuable information during your rides, especially useful for touring and statistic junkies. | Image ©hiroaki maeda/CC BY-ND 2.0
If you're serious about your riding and want feedback on things like your speed, cycles per minutes, time, distance, etc. you might consider a cycle computer. These attach easily to your handlebars and wheel and can help with training programs.
Recommended books:
15. Tourism Principles and Practice.5th Edition John Fletcher, Alan Fyall, David Gilbert, Stephen Wanhill Jun 2013
16. Introduction to Hospitality: Pearson New International Edition 06th Edition John Walker Aug 2013
17. Thinking through Tourism By Julie ScottBerg, 2010
18. The Business of Tourism 9th Edition Chris Holloway, Claire Humphreys Jun 2012
19. Research Methods for Leisure and Tourism 4th Edition A.J. Veal Mar 2011
20. Essentials of Tourism Chris Cooper Sep 2011
21. Research Methods for Arts and Event Management A.J. Veal, Christine Burton Aug 2014
Water tourism.
---
Воспользуйтесь поиском по сайту: